Explorers are required to donate at least 10 hours a month which include weekly trainings. The trainings cover a wide variety of topics including ethics, physical fitness, tactics and legal issues dealing with various different types of law enforcement activities. Most of the trainings include lecture and plenty of "hands on," role-playing scenarios.
CHICO POLICE EXPLORERS Post 637
The Chico Police Department Explorer Post is a youth organization for young people between the ages of 14 and 20 who are interested in a career in Law Enforcement. The program is designed to expose youth to all aspects of Law Enforcement and to aid them in making future career decisions. The program also instills confidence, discipline, self respect, respect for others and the importance of teamwork.
Emergency Vehicle Operations at the Butte Police Academy
Double click here to edit this text.
Rappel training with the Chico Fire Department
High Risk
Traffic Stops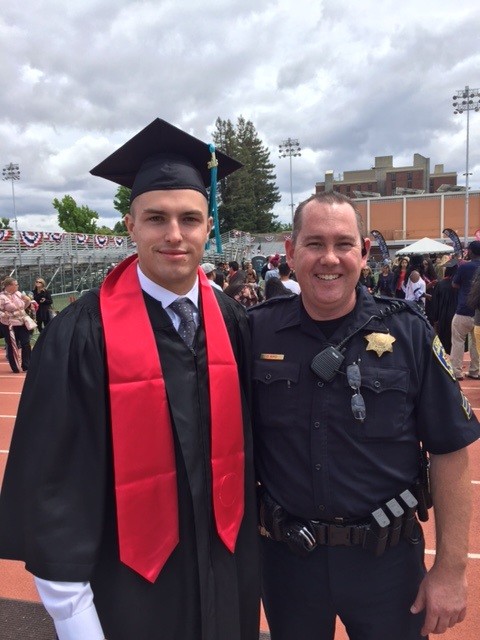 Longtime CPD Explorer and recent CSUC
Graduate Ryan Maclean with Explorer
Advisor CSUC Sgt. Dave Bird ​​